We have been busy with our winter projects and updates for Illahe Lodge, when nature has allowed it. (We've had two snow storms this month and the forecast calls for the possibility of snow in our region next weekend as well.)
The fruit trees are all pruned. We've added eight additional apple trees of varieties that my great-grandfather would have planted or grafted if he'd had access to the varieties. These trees are at the far end of the garden where they'll provide some shade on hot summer days. Down the road, I can foresee adding a bench under the trees. The varieties we added this year are Newtown Pippin, King, Akane, Braeburn, Northern Spy, Sierra Beauty, Grimes Golden, and Fameuse. In total, we have planted 26 apple trees over the last three years. We are planning to add four more apple trees this coming winter.
In 2017, we converted Room 2 in the main lodge from having two twin beds to one double bed. That change has been very popular. For 2018, we will be upgrading that room from having a double bed to having a queen bed. Also, Room 4 in the main lodge will be upgraded from having two twin beds to having one queen bed. By September 1, all of the beds in the main lodge will be extra long twins or queens. In the annex, the three rooms facing the driveway will each have a standard twin with a double bed. In addition, all of the beds in the main lodge and the annex will be less than four years old.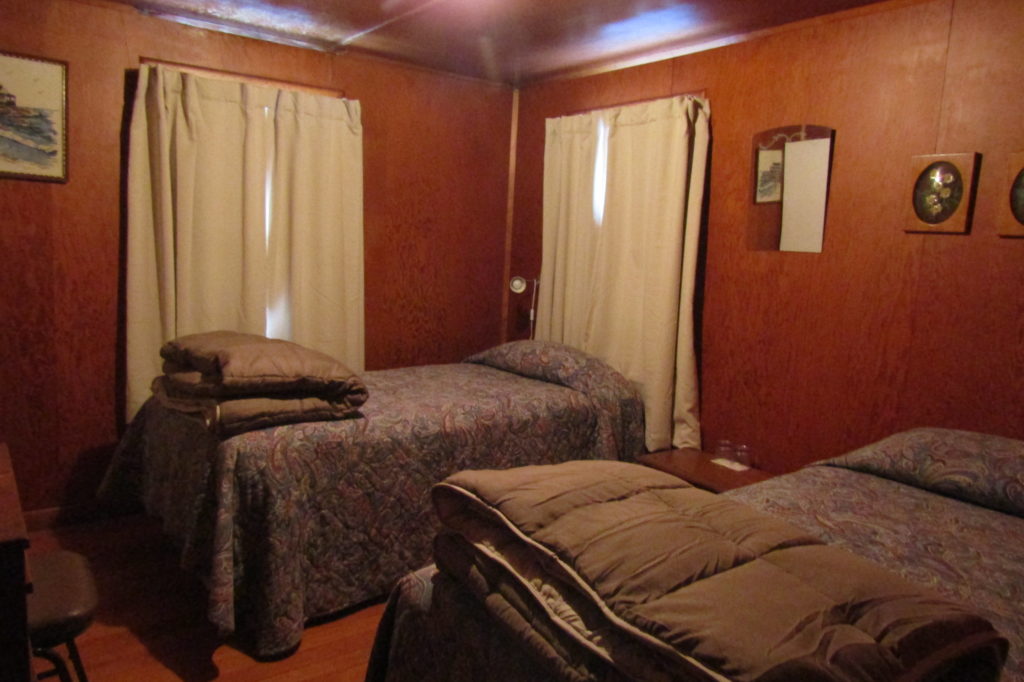 For the first time in many years, we will have some availability this fall for do-it-yourselfers who are floating the Rogue River as well as people who are hiking or running the Rogue River Trail. If you are looking for lodging in our area, I hope that you'll keep us in mind.