Ernie Rutledge Guide Service
August 9, 2015
0 Comments
We've spent much of the last 10 days working on my father's Rogue River Long Boat. He designed and built the boat himself in the 1970s. This style of boat originated on the Rogue and was used extensively in the early days of motor boats on the Rogue. (As a bit of history for those who aren't aware of it, motor boats were used on the Rogue before driftboats arrived on the scene and about 50 years before rafts were invented. This isn't the case on some other rivers.)
Over time, my father's boat had developed a few leaks that he wanted to deal with. In addition, it had been growing moss with the warm water. At 79, my father decided he was too old to row around 400 pounds of moss. The paint was peeling as well. These were issues that he wanted to deal with in preparation for the fall fly fishing season.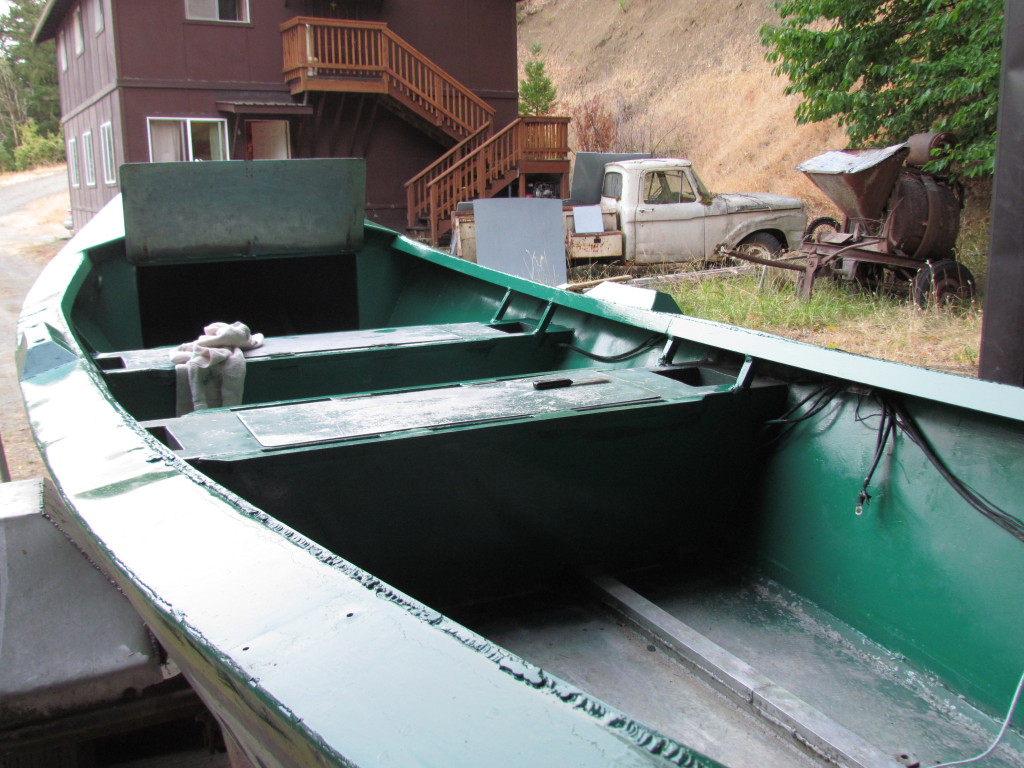 I helped him with removing and mounting the engine on the boat, acted as "go fer" (go fer this and go fer that), and did most of the painting.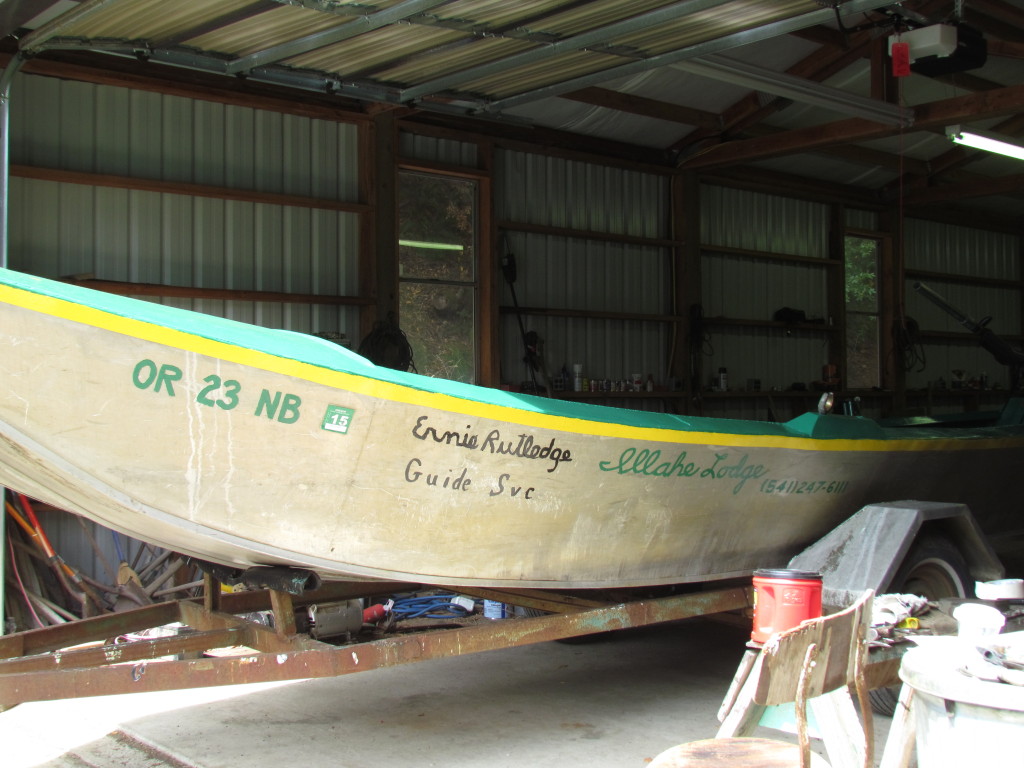 My father is down to putting the gas tank, seat cushions, seat backs, oars, etc. back in the boat and getting the boat back in the water.