Garden
As I was weeding inside the hoops on the tomatoes today, I noticed that a lot of the plants have tomatoes that are about the size of golf balls. People often ask what we do with the tomatoes. Many – most, actually – will be served to guests of Illahe Lodge.
At lunch and dinner, we slice the tomatoes and put them on big platters. Many of the tomatoes that aren't sliced will end up being turned into juice that our guests enjoy at breakfast. We'll also dehydrate quite a few tomatoes and turn some tomatoes into soup or sauce. No matter how we serve it, it sure is hard to beat a vine ripened tomato!! If we have extra tomatoes after using all of these options, we sell tomatoes to members of the public.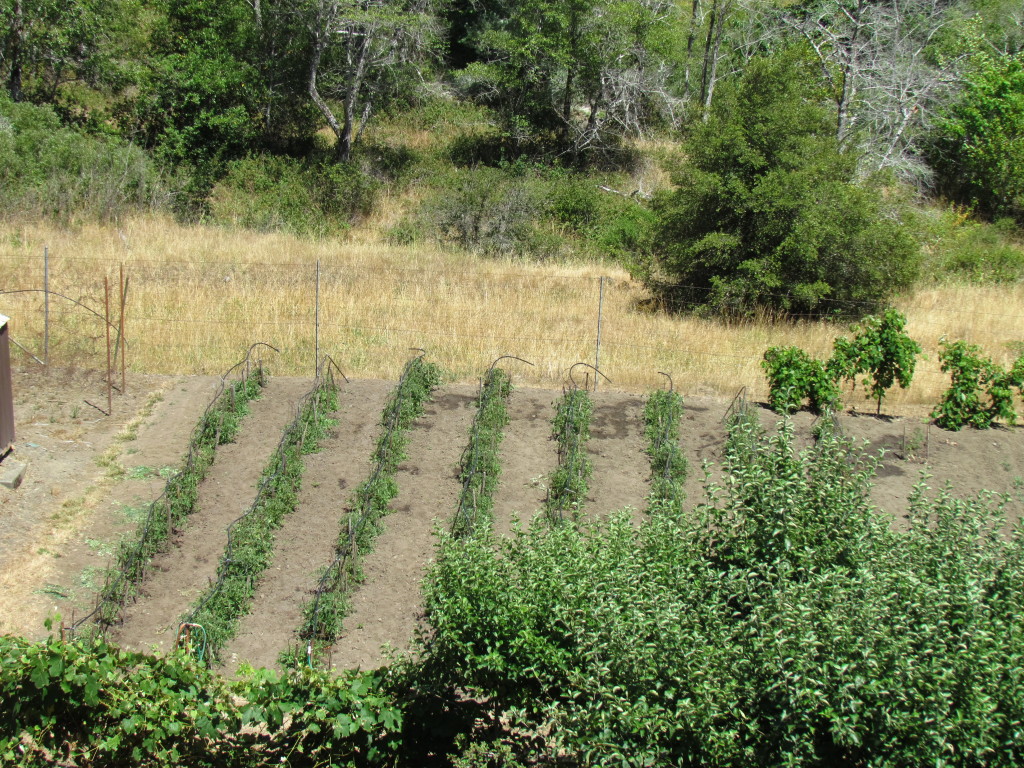 In addition to starting to weed the tomatoes, I also put newspaper and dirt on the melons and cucumbers. Hopefully, this will reduce the number of weeds that we encounter this year.
Updated…
I finished weeding inside the tomato hoops and each tomato now has weed fabric or newspaper with manure. The corn is growing and will be in the tassel soon.